Mr Moonlee presents the fourth full-length album 'Prazan prostor među nama koji može i da ne postoji' from the Belgrade-based noisy garage rock trio Repetitor – probably the most important rock band from the Balkans of the last decade & one of Europe's best kept rock secrets. Album is out today, November 20 2020, on Moonlee Records and is available in digital format, on CD and 12" vinyl.
The new LP 'Prazan prostor među nama koji može i da ne postoji' finds Repetitor at their most confident, employing an even more visceral sound while at the same time showcasing their most mature and diverse songwriting so far. The trio might appear meek at first glance, but the walls of noise the ferocious female drummer and bassist create with the savage skinny frontman are so massive they could move mountains.
From the opening chord on, they unleash a blistering burst of noisy garage rock and succulent stoner riffs accompanied by unhinged vocals in Serbian that grab you by the throat. You are not released up until the closing diptych, their most fragile music to date. Without pretense and chart ambitions, Repetitor are the embodiment of Iggy and the Stooges' raw power, chewing up stages and rock clichés and spitting them out as no bullshit rock'n'roll.
Compact and condensed, the new Repetitor album is a treat for fans of expressive authenticity and genuine distortion mania!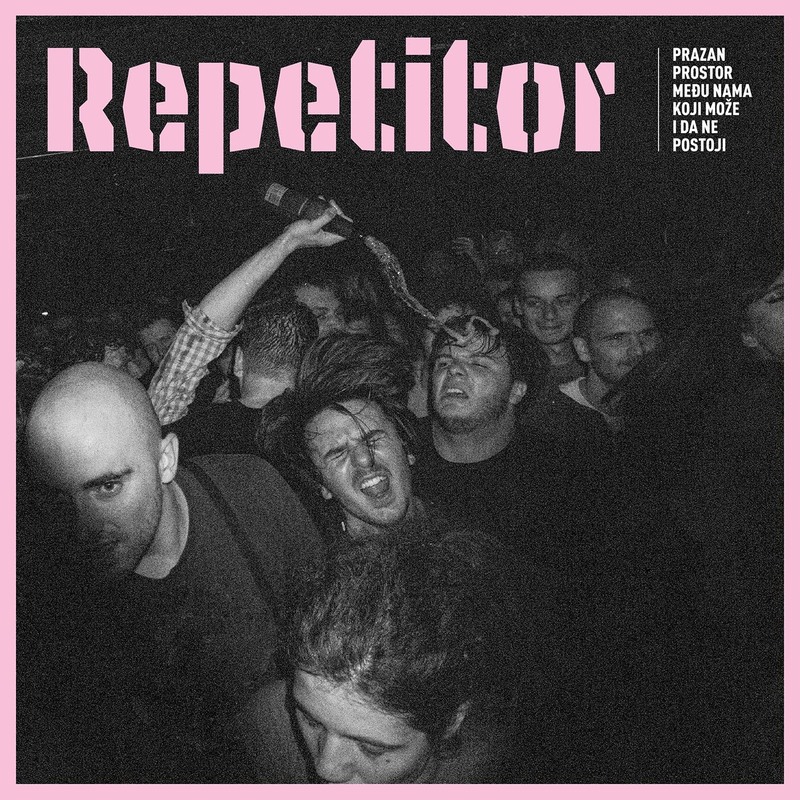 Grab your copy!
Physical: CD / 12" vinyl (pre-order)
Download: Bandcamp
Stream: Spotify / Apple Music / Deezer / Tidal